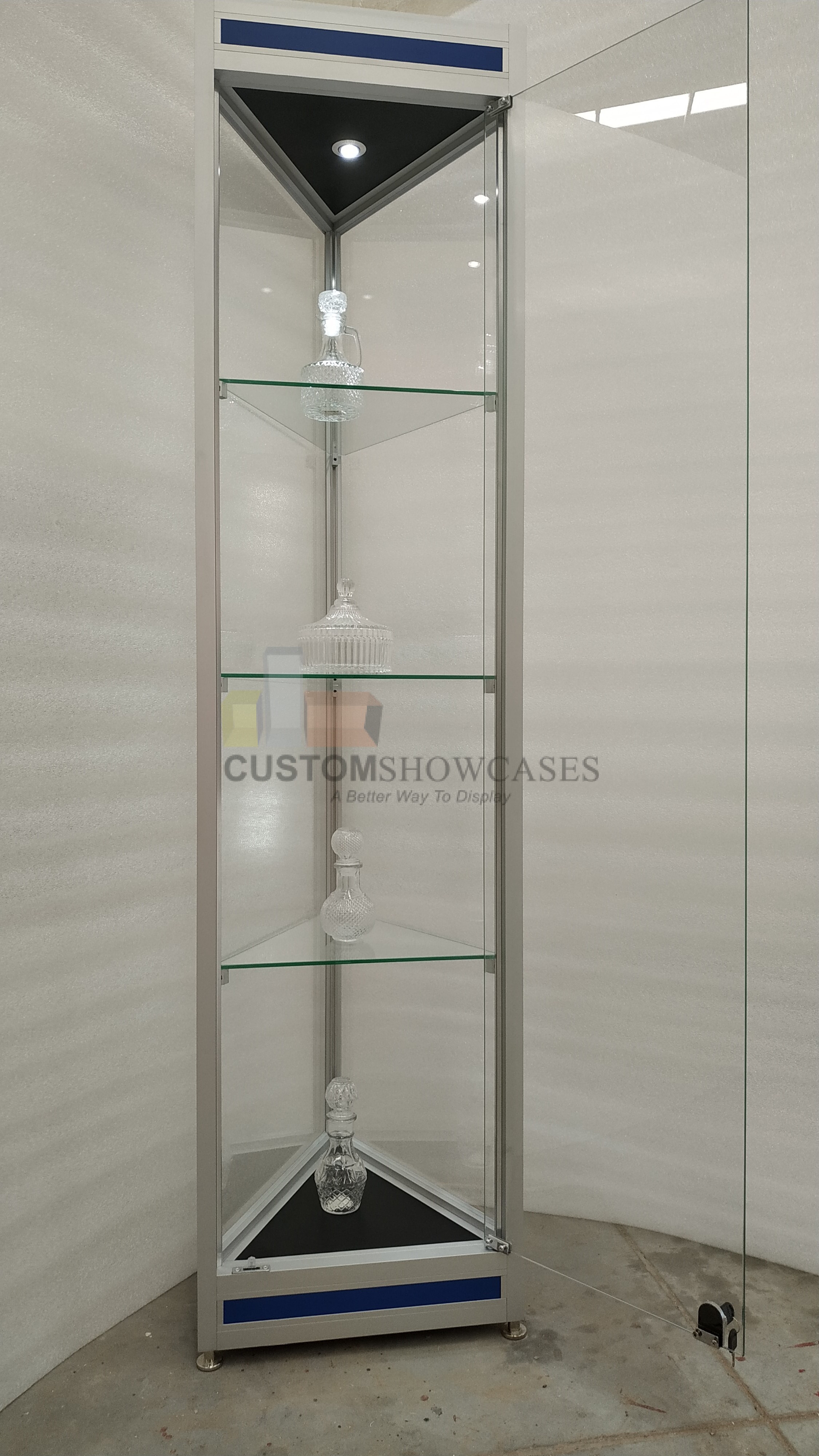 Corner display cases are quite popular because they are excellent choice for distribution and saving space in your store, with the cost of retail space going up more and more retailers are looking for creative ways to increase their displaying space at a lower cost.
Manufactured with high quality materials, store designers can choose between a classic look by having them manufactured in solid wood veneer with a stain or can opt for a very modern feel should they want to have them sprayed in a vivid color finish.
They are clean looking, and you can customize size and shape. You can add as many shelves as you need.
The merchandise is easily accessible with the use of tempered glass and lockable hinged doors as well as sliding doors. Our locking mechanisms are effective, easy to operate and absolutely safe.
For more information, call us!