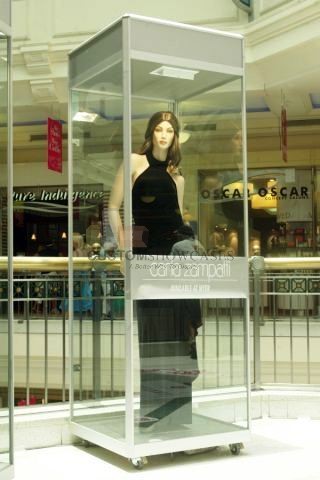 Mannequin showcases are a very difficult decision to make. For the most part, they are usually quite fragile, but not with us.
We offer you that your mannequin showcase will be very safe. Also include LED lights to highlight your mannequins and clothing. We include an extended warranty, plus a reinforced glass.
Another way you can use it is at home, wearing a uniform or very precious suit.
In companies like Marvel it is very normal to see these mannequin showcases to store the super suits!
If you have any question or do you want one, just contact us!